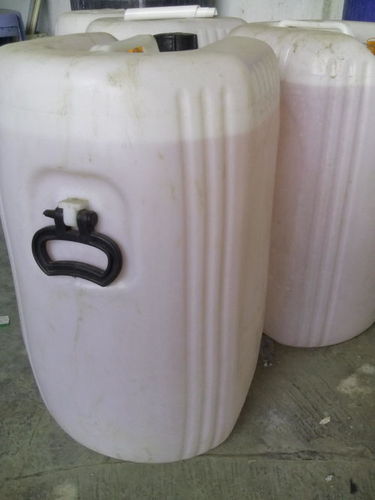 Boiler Oxygen Scavengers
Product Code : LKC-18
Price And Quantity
Minimum Order Quantity

:

100
Unit of Measure

:

Kilograms/Kilograms
Product Description
Boiler Oxygen Scavengers:
LK 2044 Boiler Catalyzed oxygen scavenger
BASIC CHARACTERISTICS:
LK 2044 is a custom made Oxygen scavenger for low/medium pressure boilers, using bulk of returned condensate/demineralized water as feed water.
Function & Features
LK 2044 affords complete protection of boiler internals against corrosion due to dissolved oxygen in boiler feed water and oxygen pitting of tubes.
Properties Form:
Form : Liquid
Colour : Pale Yellow
pH : 12.0 – 13.0
Specific Gravity :1.08 +/- 0.5
Solubility in water: Highly Soluble
Dosage
LK 2044is found to be effective in the dose range of 25 to 35 ppm based on total hardness in feed& total steam produced. However, the system specific dose shall be recommended by our technical representatives
Handling & Safety
K 204455L should be handled like any other industrial product like acid, alkali etc., Safety gears such as safety shoes, gloves and goggles should be worn, while handling the product. In case of accidental contact with skin or any other part, the affected area should be washed with plenty of fresh water and immediate medical assistance should be taken. The product has no environmental hazard and water treated with the product can be safely discharged into any waste stream, without need for post treatment.
Shipping
LK 2044 is shipped in 55/200 lit HDPE containers
Contact Us
Plot No.-58, Phase-2, Ec- Nagar, Cherlapally, Hyderabad, Telangana, 500051, India
Phone :+917259627121